Jun
7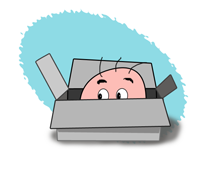 For the next 5 days (starting on June 8′th), guys from True BoxShot will give away several free licenses a day, as part of "Out of the box" free contest.
Everyone may participate. The contest rules are simple and fun:
- Each morning we'll post a new cartoon without a caption.
- To win the contest, you must supply the best caption in the comments.
… more details: http://www.trueboxshot.com/out-of-the-box-cartoon-contest
Have fun and win!
And invite your friends and colleagues to take part too!