Order a license now and receive the Dr.Explain registration key in 3 minutes!
| | |
| --- | --- |
| Currency: | Support & Maintenance: [?] |
Regular License
CREATE: On-line manuals, CHM help files, RTF files
SOLO pack
* Premium support isn't provided for this type of license.
1 user
190 USD
Buy
Regular to Advanced
License upgrade
1 user
120 USD
Buy
Advanced License
CREATE: On-line manuals, CHM help files, RTF files, PDF manuals
WEB EFFECTS: full-text search, keyword index, dynamic menu, pop-up tooltips
Validation tool, Command line mode
SOLO pack
1 user
290 USD
Buy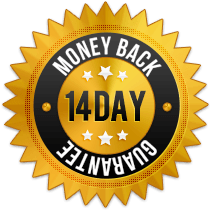 2 users
566 USD
Buy
3 users
841 USD
Buy
4 users
1117 USD
Buy
OFFICE pack
5 users
1190 USD
Buy
BUSINESS pack
10 users
2190 USD
Buy
COMPANY pack
25 users
4690 USD
Buy
To order a custom license pack or a site license, please contact us. Also please, check our discounts.

You may may also purchase Dr.Explain software via numerous local resellers.
FAQ on Ordering & Licensing
There are numerous answered questions about prices, licenses, and ordering process on Dr.Explain Ordering FAQ page. Check it out!
---
All transactions are handled by a trusted third-party payment intermediary Plimus. Plimus is a trusted company based in California , USA . Plimus uses the highest level of encryption throughout the entire order process and credit card processing which is done by Wells Fargo , one of the largest and most trusted financial institutions.
All transaction and credit card information is guaranteed to be safe and not passed on to any third party.


Service provided by Plimus, Inc., 3830 Valley Center Dr. Suite 705-294 San Diego , CA 92130
Phone: 1-866-312-7733 Fax: 1-858-777-5553