[CASE] Dr.Explain is a driver for Data-Bond Oy growth and development that affords the opportunity to give customers the best service ever!

Samuli Pirkkama, the founder of Data-Bond, regards Dr.Explain as an important tool that saves time on customer support service and simplifies the user documentation update process.
DE: Please tell us about your company.
Data-Bond (web.databond.fi)is a small company with only a few working people offering solutions for big multinational corporations. We have specialized in tailor-made information transmission services for the treasury and asset management system including ERP data integrations. In addition to our data services, we offer TMS Excel Toolbar solution, which is widely used in treasury processes mainly for reporting and data integrations purposes.

We aim at producing customers efficient and reliable solutions for everyday use.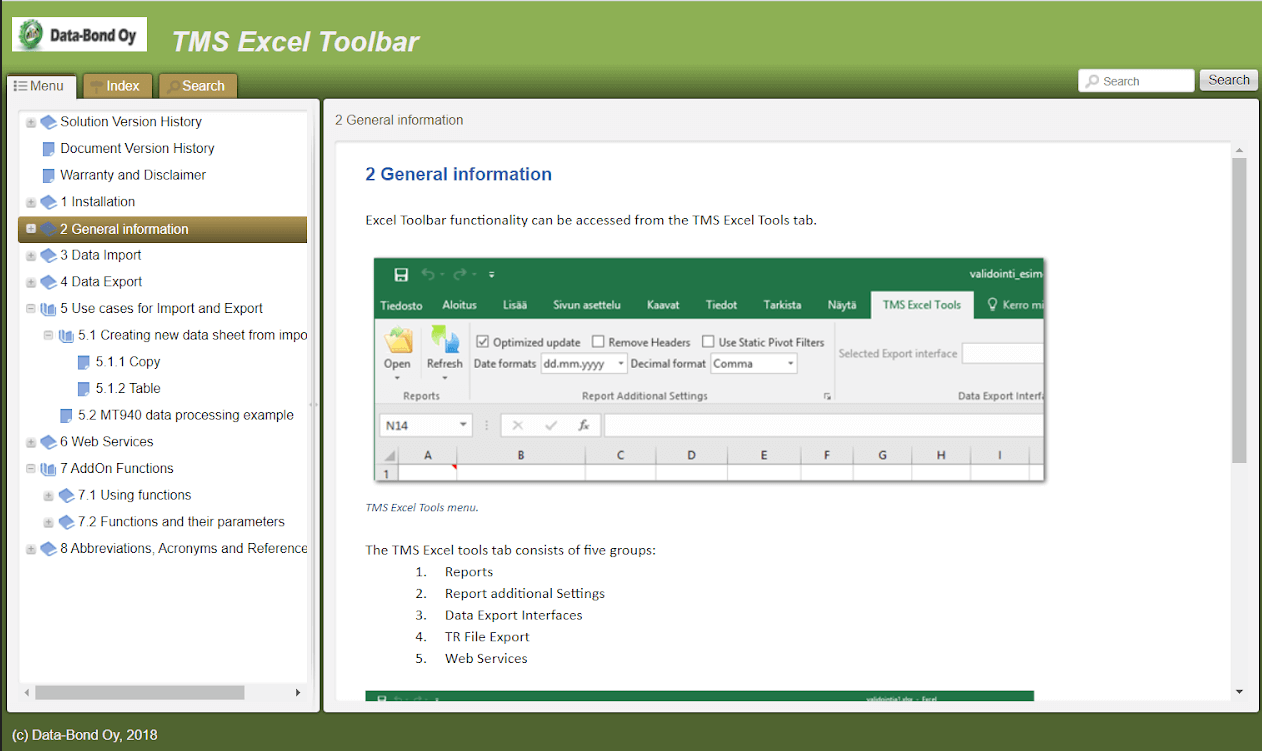 DE: Please tell us about your role in the company.
I am the founder of Data-Bond. I have been working as a consultant all my work life mainly with corporate treasuries to help and to develop more efficient work processes. My role in Data-Bond is to look after our services providing the highest quality ever for our clients, always bearing in mind the efficiency. To achieve this, we need highly professional automated processes and tools to develop and run our services.
DE: Why is user help documentation important to your business?
User documentation is crucial to our business in order to serve clients 24/7. Besides, it gives us the opportunity and time for concentration and development instead of spending our time on user support. Moreover, many of our clients require that user documentation to be available and updated on a regular basis.

As we have found out Dr.Explain is an excellent tool for external documentation, we have started to use it for our internal purposes as well.

Our performance result is available on the link: http://userguide.databond.fi/toolbar/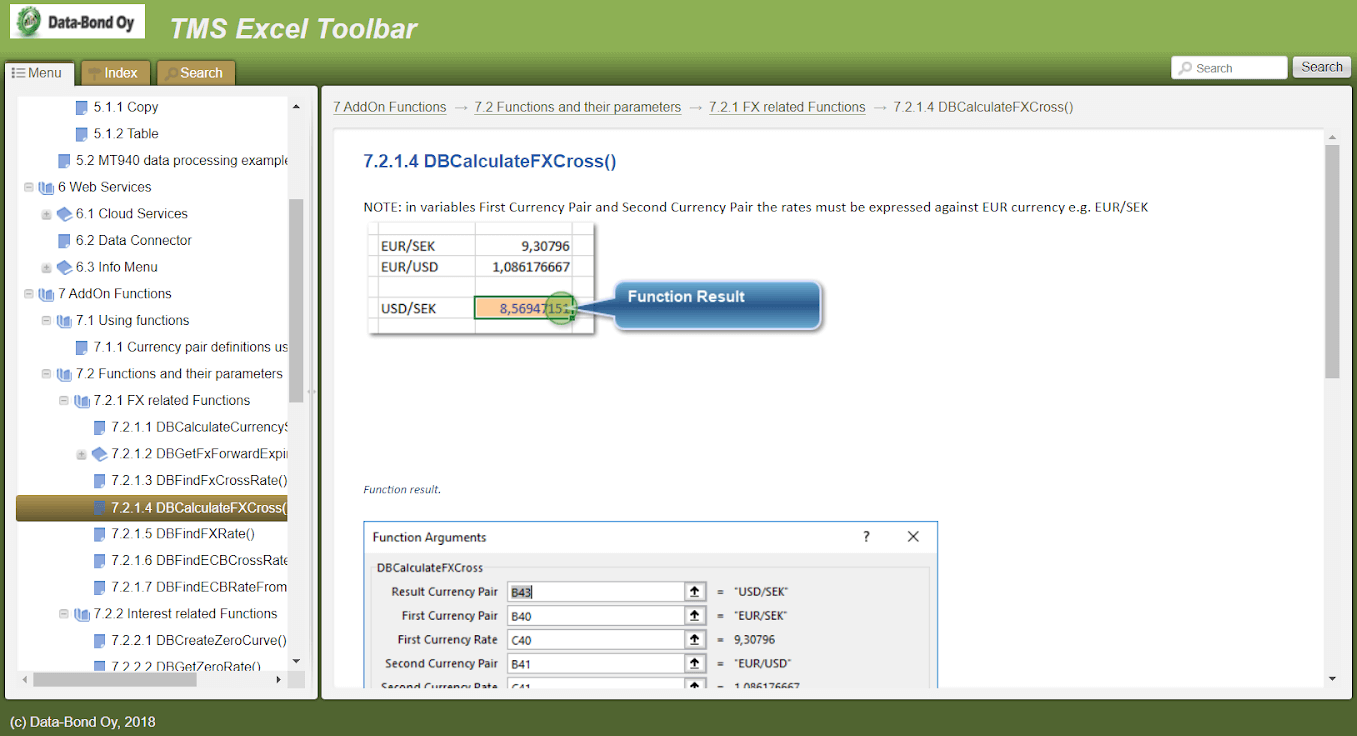 DE: How did you manage to solve the problems with help docs before?
Before Dr.Explain our user documentation was written in Microsoft Word and then published in PDF format.
DE: Why did you choose Dr.Explain software?
As we start to look for other solutions for Microsoft Word, we listed requirements for the tool in this order:
Find a tool to convert Word Documentation to HTML- format.
Document maintenance.
Document publishing tools.
Look and feel thing.
Moreover, last but not the least, we found Dr.Explain as the most easy and intuitive to use. Also, to publish a document on the web is a very straightforward process that makes it possible to update documents even for a small matter.

We tried several tools and very quickly it was evident to us that Dr.Explain was the number one choice for us. Word documents were converted successfully, and only minor manual work was required.

The document maintenance process fulfills our needs. Besides, document web publishing is a very straightforward process.

Our next step is starting to use more Dr.Explain features to make it a more productive tool for us in the future.
# # #
To learn more about the company profile, TMS Excel Toolbar solution and other services provided by Data-Bond please visit: web.databond.fi
See also