Scenario properties: naming rules
The
Naming rules
specify how to name the controls depending on their properties.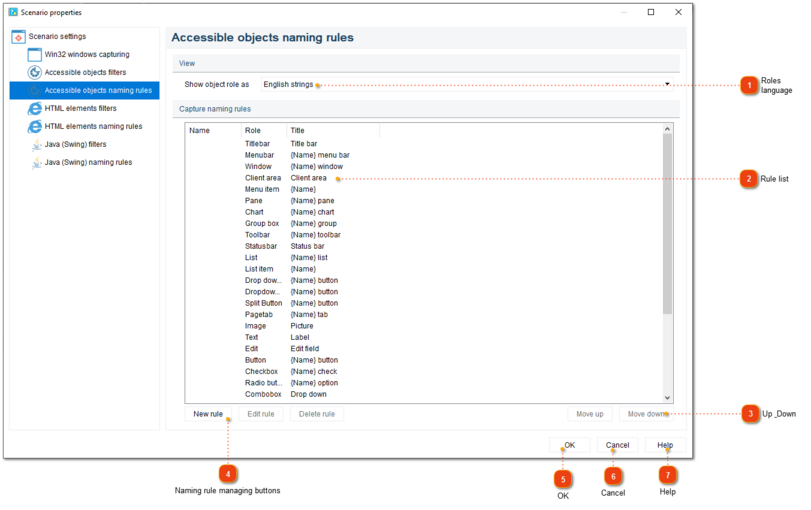 Use this drop-down box to specify if the object role should be interpreted as an English string or as a localized one.
This option is used for Accessible objects only.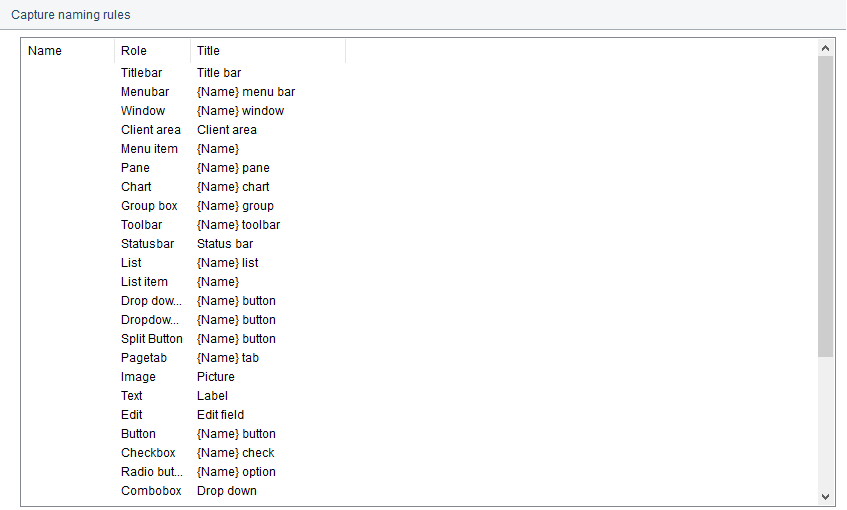 This list displays the set of naming rules specified.
Use these buttons to change the priority of the selected naming rule. You can also use
Ctrl+Up
and
Ctrl+Down
keyboard shortcuts.

Press the button to accept all changes and close the dialog.

Press the button to close the dialog and to discard the changes.

Press the button to show the context help page.