Help ID map files generation
Dr.Explain is an effective help authoring tool for creating context sensitive help files
With Dr.Explain you can
assign
the numerical Help ID values and text aliases to every help topic to make a context sensitive help file for you software application.
Then you can create a map file to include it in your software source code. Dr.Explain can generate Help ID map files in three common formats: .h (C++ header file), .vb (Visual Basic map file), and .inc (Object Pascal & Delphi file).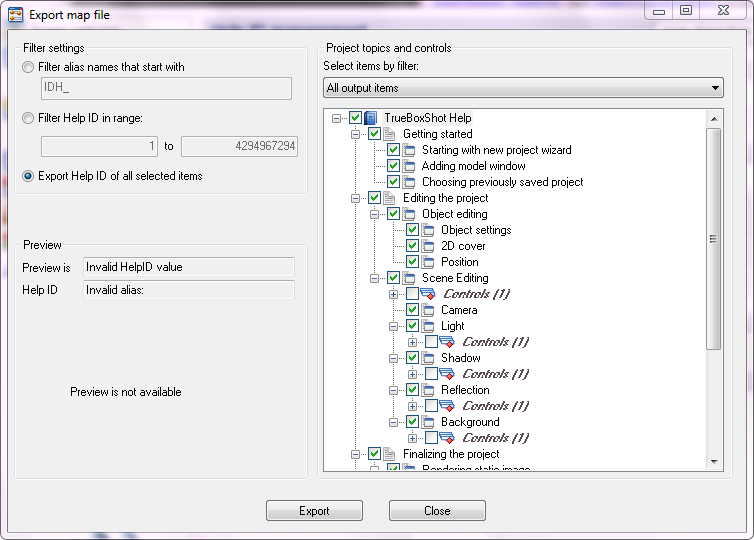 To keep the map file up to date, it can be rebuilt every time you recompile CHM file.
Dr.Explain is a  handy help authoring tool for creating context sensitive help files in CHM format.