Screenshot editing and formatting
Almost every help file or on-line manual contains series of illustrations. Dr.Explain is a handy tool for creating help files and manuals with lots of screenshots.
The unique feature of Dr.Explain is its
built-in screenshot capturing tool
which grabs your application or
web page screenshot, analyzes its internal structure and automatically creates numbered callouts for all significant GUI elements and controls.
Later you can edit your screenshot in Dr.Explain's screenshot designer. It contains three tabs which provide variety of opportunities from simple screenshot cropping to adding and arranging text labels.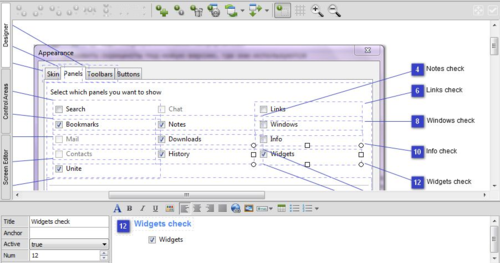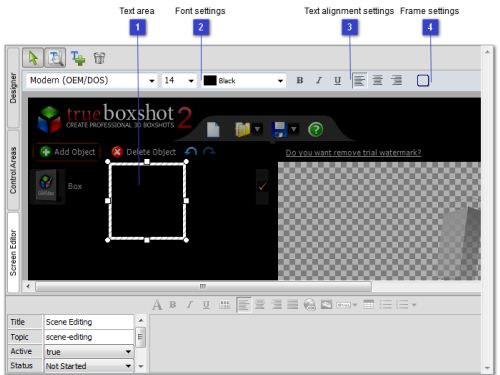 Such a variety of screenshot editing tools helps you to shorten time for creating a professional help system with many screenshots.