[CASE] Dr.Explain simplifies the customer support process in Neuronetrix

Jessica Mullins, Director of Customer Support at Neuronetrix, tells us why user documentation is important for medical and healthcare systems and how Dr.Explain simplifies customer support tasks in the company.
DE: Please tell us about your products and market.
Neuronetrix (neuronetrix.com) is a medical device company that specializes in advanced neurodiagnostic technology. Our product is COGNISION™, a cognitive testing and analysis system that is used by both physicians and scientists to identify and evaluate Alzheimer's disease, ADHD, and other cognitive disorders in an easy and noninvasive way.
DE: Are you responsible for customer support in the company?
Yes. I am the Director of Customer Support. This means that I'm responsible for training new customers in the use of our hardware and software along with maintaining and updating our user manual.
DE: Why does your company consider user manuals an important part of your products?
Documentation is extremely meaningful and important as we need a way to easily explain our product and how to use it. It is a complex process. So we need a tool that can help simplify this task.
DE: Which tools did you use before to create user manuals?
We used Microsoft Word and Adobe software, but they were not robust enough to create a clear training guide.
DE: Is the Dr.Explain software useful to you?
Yes. Our current user manual is created through the Dr. Explain software. Dr. Explain had already been adopted in the company when I started with Neuronetrix, but I know that it was selected because my colleagues liked the functionality and the way we could display our company info.

The results we received were very positive. The documentation made with Dr.Explain helped us streamline our logo and brand.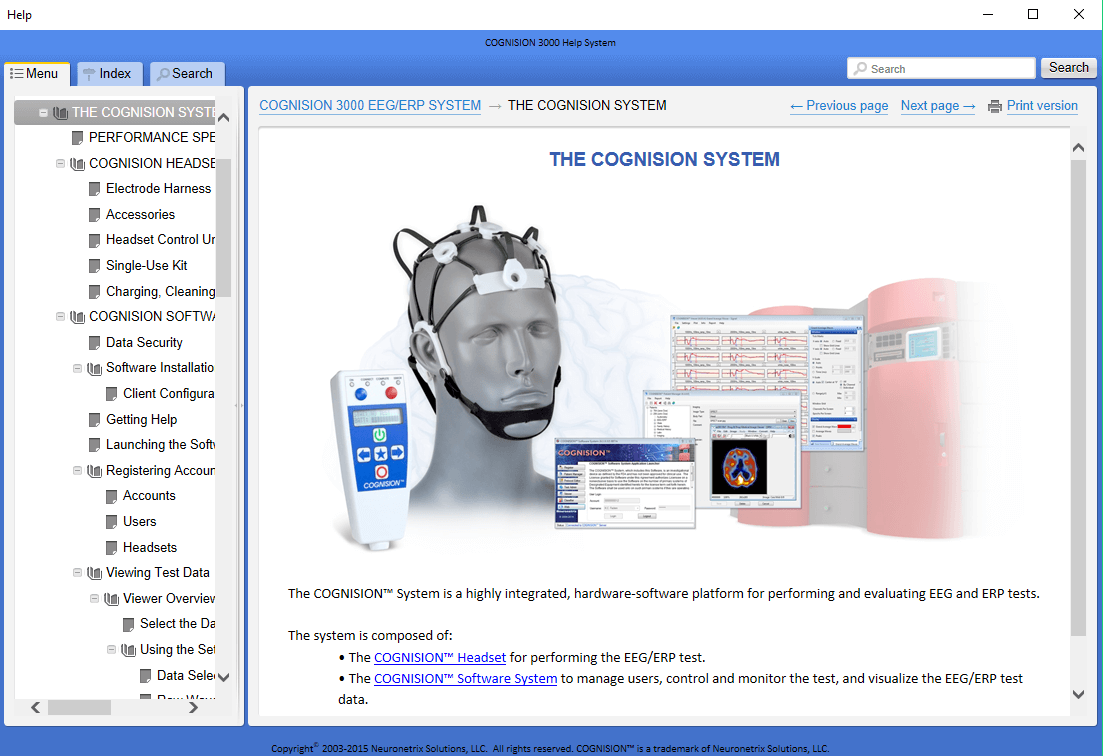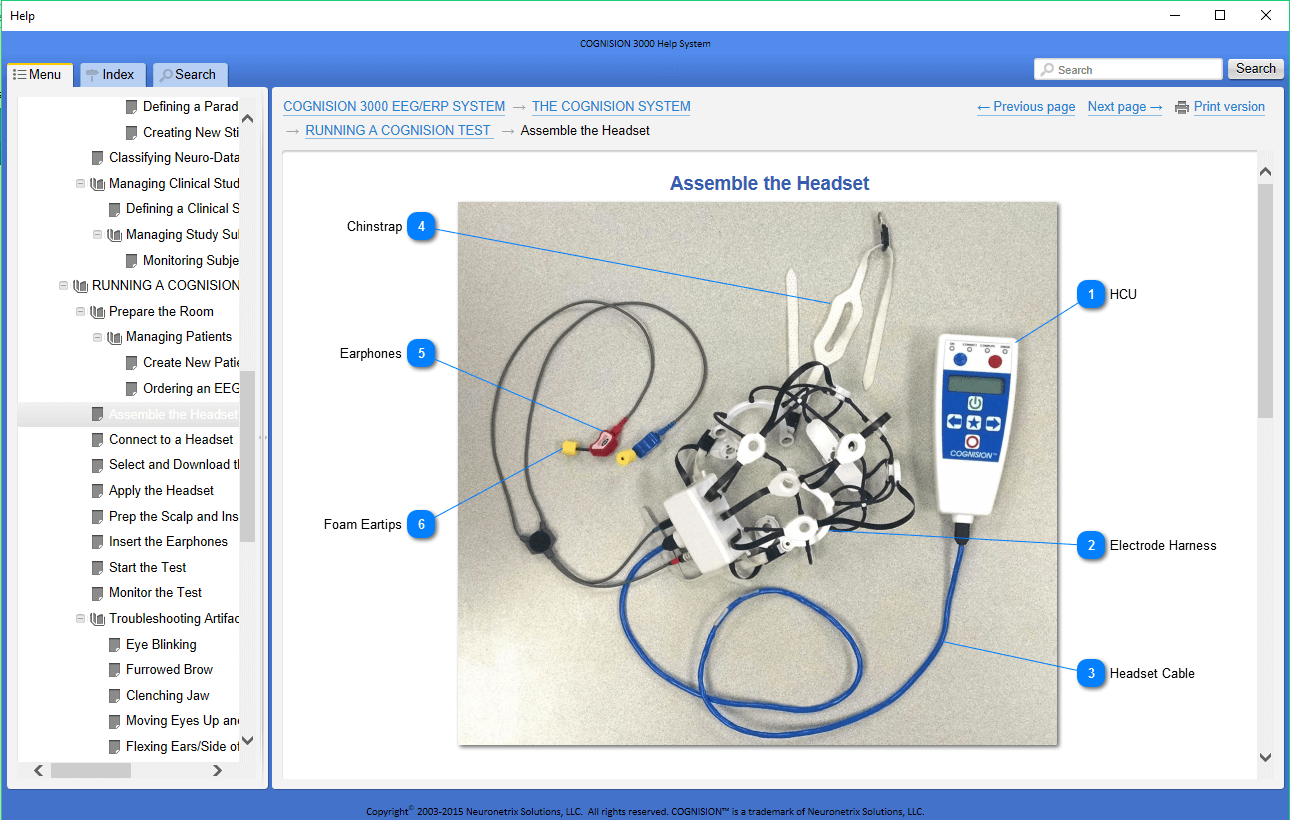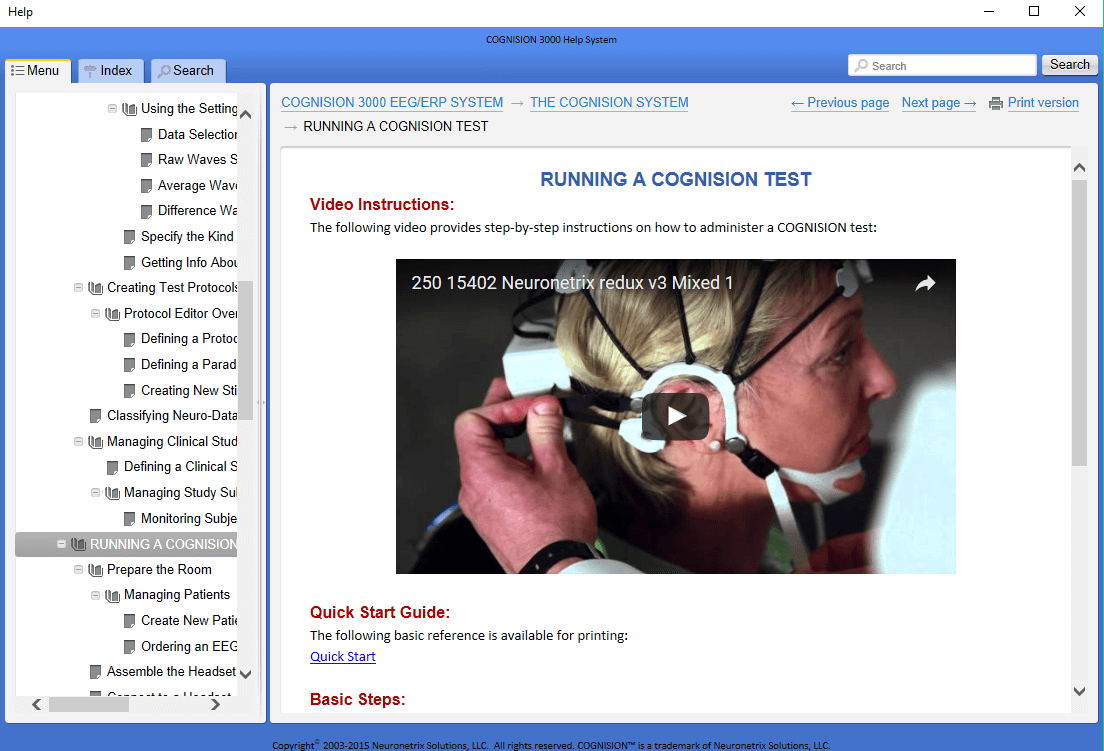 Moreover, I'm very appreciative and happy with the quick response that your support team has always given us when we put in a support ticket. I know that when we reach out with a question, someone will respond quickly and help us get an answer. Kudos!
# # #
Please visit neuronetrix.com to read more about advanced neurodiagnostic technologies developed by Neuronetrix.
See also