[CASE] myPA Virtual Services uses Dr.Explain to document customers' projects and write internal business procedures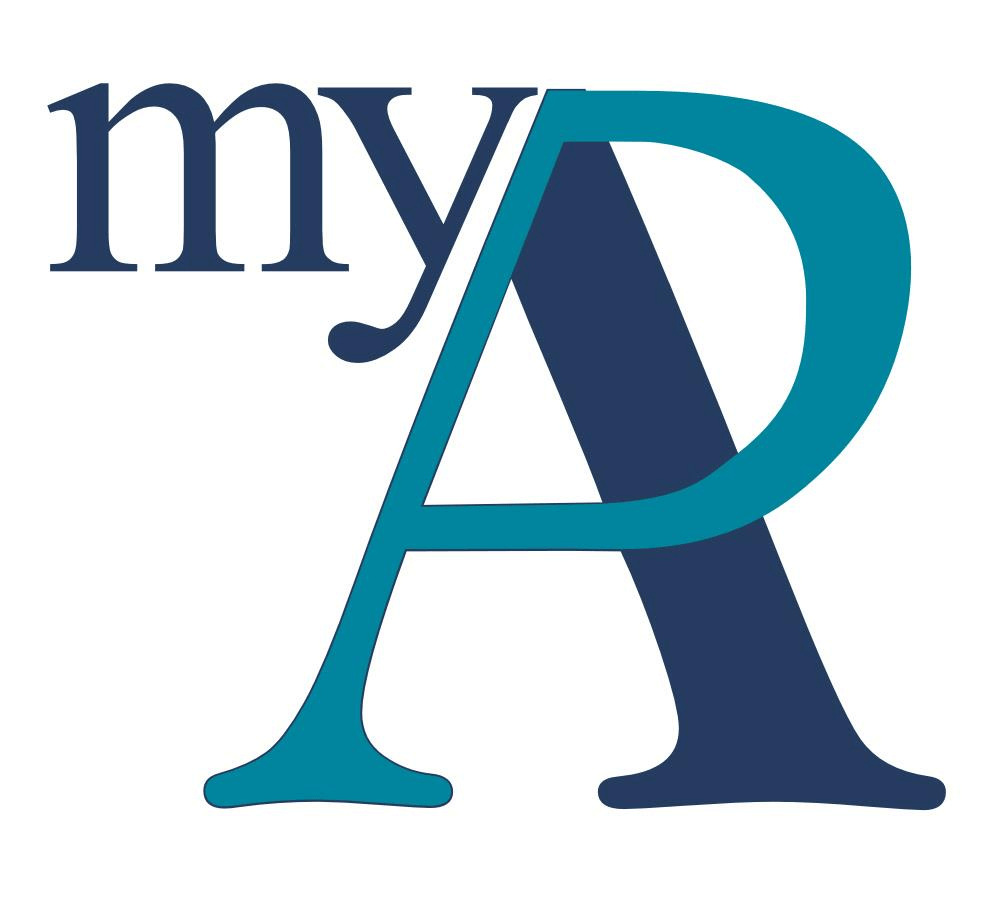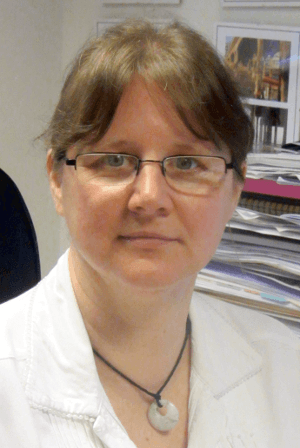 Julie Farmer, the founder of myPA Virtual Services, unveils how Dr.Explain helps her company offer a professional service the customers cannot get from any other Virtual Personal Assistant business.
DE: Please tell us about your business.
myPA Virtual Services (www.mypavirtualservices.com) is a Virtual PA (Personal Assistant) and VEA (Virtual Executive Assistant) business that helps small businesses with their day-to-day practical business planning and development. Our services cover a variety of tasks – from market research and diary planning to formatting and typing services for authors, and, more importantly, procedural planning and documentation.
I created myPA Virtual Services in 2005 after working in the corporate arena for many years. From humble beginnings, myPA now provides administrative and secretarial support to small businesses and individuals.
DE: Why is creating help manuals so important for your services?
When myPA takes on a new client, it is important that we understand our client's current needs and working practices. Together we create a working plan and then document all internal procedures for the business. In turn, the document then forms a temporary to-do list, and then becomes part of our client's intellectual property and a training manual for the new and existing staff.
For our individual clients, the documentation created forms an important household procedural document to monitor all utility suppliers, personal and legal requirements, and a one-stop shop for all documentation needed for an easy life.
DE: How did you manage user documentation before?
Prior to using Dr.Explain, my clients' paperwork and documentation would be created in a Word document. There would be numerous hyperlinks, index pages, and formatting issues. Although that documentation worked well, the training of both staff and clients would take some time, both how to create the documents and how to read them.
However, with Dr.Explain I'm able to link documents, pages, and images easier, and with the added use of video, I can now show my clients and staff what to do and how to use various computer packages.
DE: How did you start using the Dr.Explain software?
myPA started to use Dr.Explain as one of our clients created a new piece of software and needed training documents and interactive help files that could be uploaded within the software to become an interactive help file. As the software is constantly being upgraded and new modules are being added, Dr.Explain gave the facility to amend and increase the help files.
It has been useful to have different file formats for the documentation as I have had to create online and printed training courses and help files.
We also use Dr.Explain to create user manuals for all of our clients' businesses. This forms part of their intellectual property and becomes a fantastic bargaining tool if they wish to sell their business.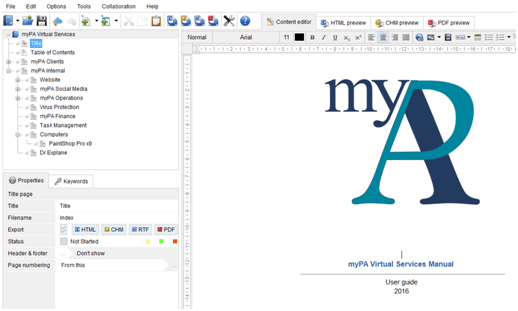 DE: Did you compare Dr.Explain to other user manual writing tools?
I have tried to use other packages similar to Dr.Explain but found them to be difficult and cumbersome. I looked at yWriter and Scrivener as an aid to help create instruction manuals, but these are designed for novel writing. Creating instructions for help files was beyond their capabilities.
DE: Why did you choose Dr.Explain?
Dr.Explain has saved me from typing out numerous instruction sheets over and over again. I no longer have clients relying on Post-it notes or handwritten notes, or any misunderstanding of my instructions.
Dr.Explain offered me the option to save files in the CHM and HTML formats, which one of my clients needed for his help files after creating a piece of software.
DE: Does Dr.Explain help you grow and expand your business?
Currently I use text and images within Dr.Explain, but we have plans to use video.
With the use of Dr.Explain, I have been able to offer my clients professional-looking help files that are now used by law enforcement agencies all over the world. I have been able to offer other clients valuable documentation on how their businesses run and operate, adding commercial value to their organizations.
In turn, this has ensured that my clients are staying with my company as I'm able to offer a professional service they cannot get from any other Virtual PA.
# # #
Please visit www.mypavirtualservices.com for more information about myPA Virtual Services.
See also