[CASE] TYR gains sophistication and increases competitive advantage with Dr.Explain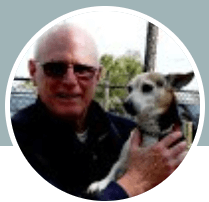 Jack Floyd, the founder of a non-profit called 'To Your Rescue' www.toyourrescue.org, highlights that Dr.Explain saves an inordinate amount of time responding to their users.
DE: Please tell us about your software?
We produce software to help animal shelters manage their operations. Our software, also called 'To Your Rescue', keeps track of many things including not only the animals but also their health and behaviors.

It also keeps track of the people who adopt them and the donations they make. There are approximately 125 different screens in our app so you can see it is quite complex.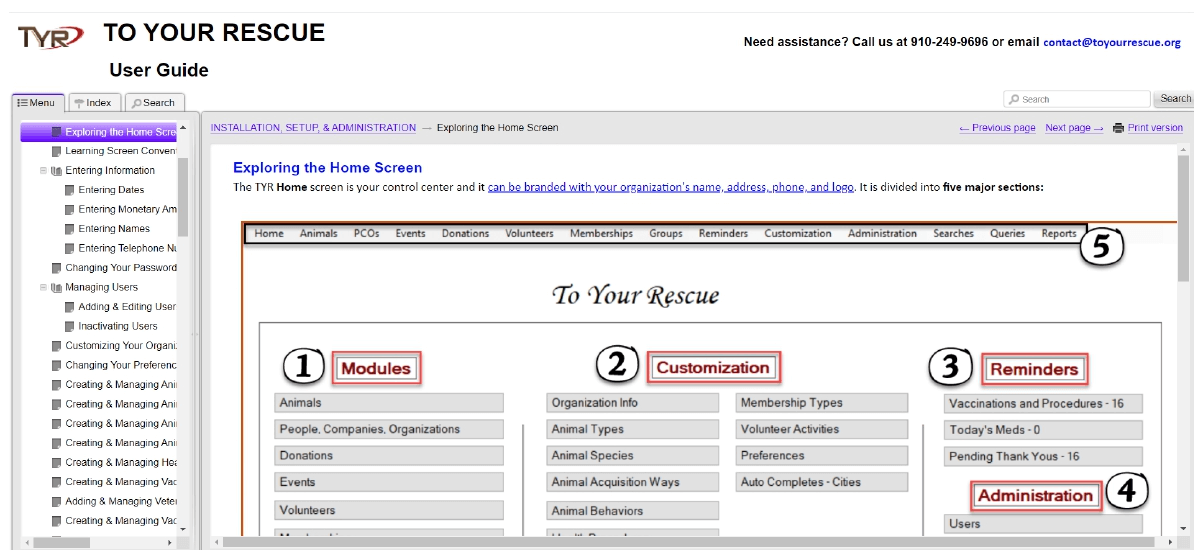 DE: Why is user help documentation important to your company? What will you gain from your project?
Not so long ago, TYR was in much need of user documentation. We were spending an inordinate amount of time responding to phone calls and emails from users asking how to accomplish a specific task.

We knew that we could not continue this way and set about upgrading the meager documentation that we had.

To do this we needed a software package that would allow us to do this thoroughly and easily so we set out to see if such a tool existed.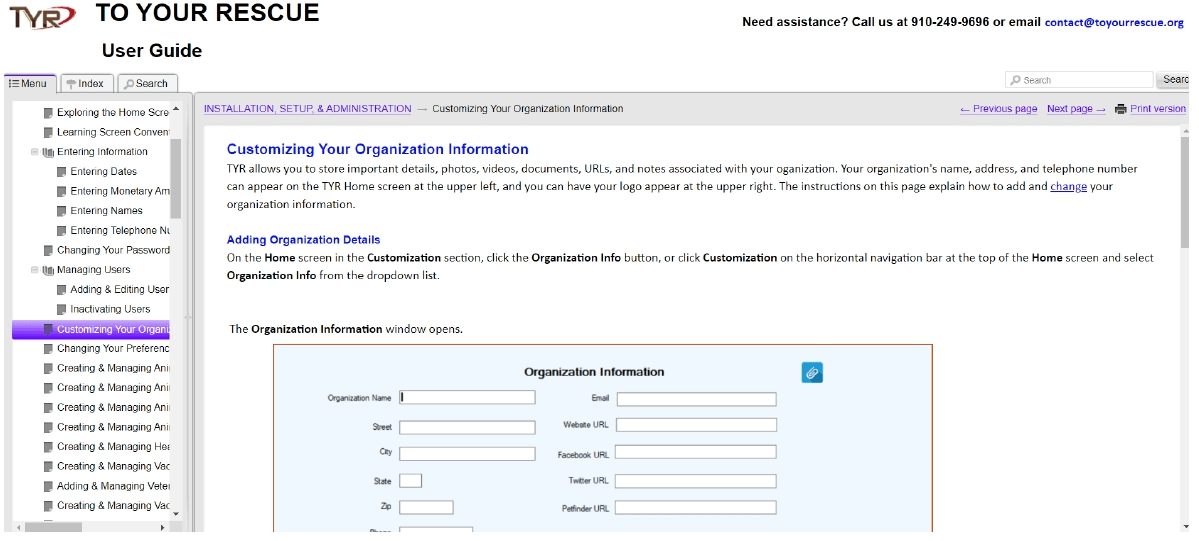 DE: Why did you choose the Dr.Explain software?
After careful analysis of Dr.Explain and other similar programs, we settled on Dr.Explain because it was easier to learn and use, and also very affordable for our small non-profit on a limited budget.
Dr.Explain offers many of the features and benefits of more costly and complex documentation software programs for a fraction of the cost, and we continue to be thrilled with our decision.
DE: How did Dr.Explain influence and support you and your company?
We produced a wonderful set of user documentation that has the keyword, cross-referencing, and other features that let the user quickly find what they are looking for and get their questions answered.

It looks very professional and gives TYR a level of sophistication that competitors do not have.

If you are in need of documentation for your application we strongly recommend Dr.Explain.
# # #
To learn more about To Your Rescue please visit www.toyourrescue.org
See also