Create online manuals
One of the most popular formats for user documentation right now is the online manual. In Dr.Explain, you can make a set of HTML pages from your project and immediately upload it to the server, thereby creating a ready-made online user manual.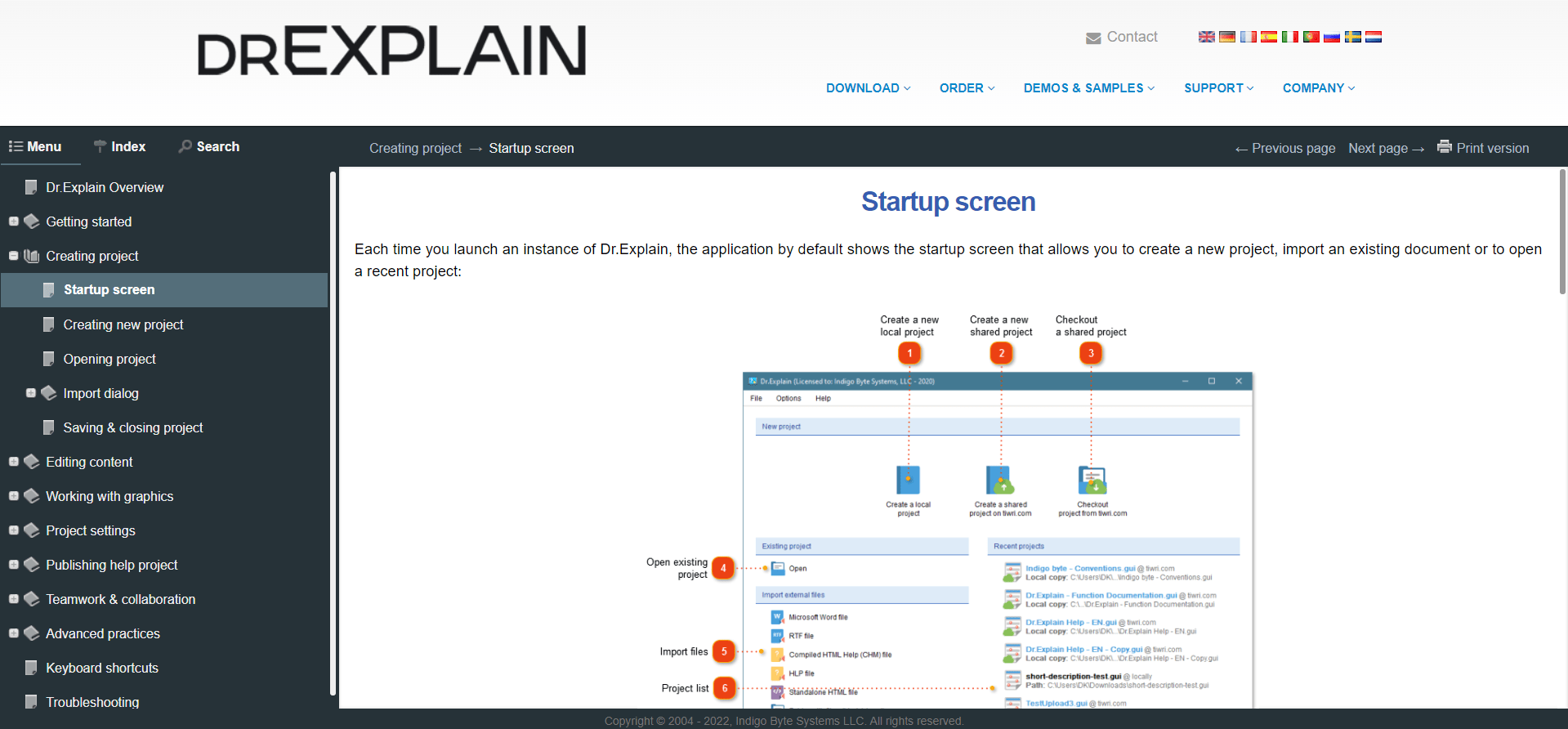 Place an online manual on the site, and the user will be able to familiarize himself with the functions and capabilities of your software even before he downloads the program. A high-quality guide: how to use the software posted on the site will increase the loyalty of your potential customers to you, not to mention the fact that such a guide will have a positive effect on the SEO factors.
You do not need to know HTML or CSS to publish online help. Dr.Explain can do everything for you. Create a project in Dr.Explain main menu and describe the sections of the future online manual. Use ready-made templates for manuals if you don't want to invent the documentation structure.
Fill sections with content - text and images that describe the software functionality. The Dr.Explain editor will help you with this, as well as its automatic annotation algorithms.
Customize the style of your guide without leaving the program. You can use the program's pre-installed themes or make your using CSS. You can also customize the appearance of the online manual in preview mode.

The web manual should have a table of contents, so you can quickly navigate through the document. Each manual page focuses on a specific topic and contains links to other sections. In addition, pages contain special navigational links: next page, previous page, indexes, and so on.
It remains only to export your documentation and upload it to the server. Dr.Explain will take care of these steps as well.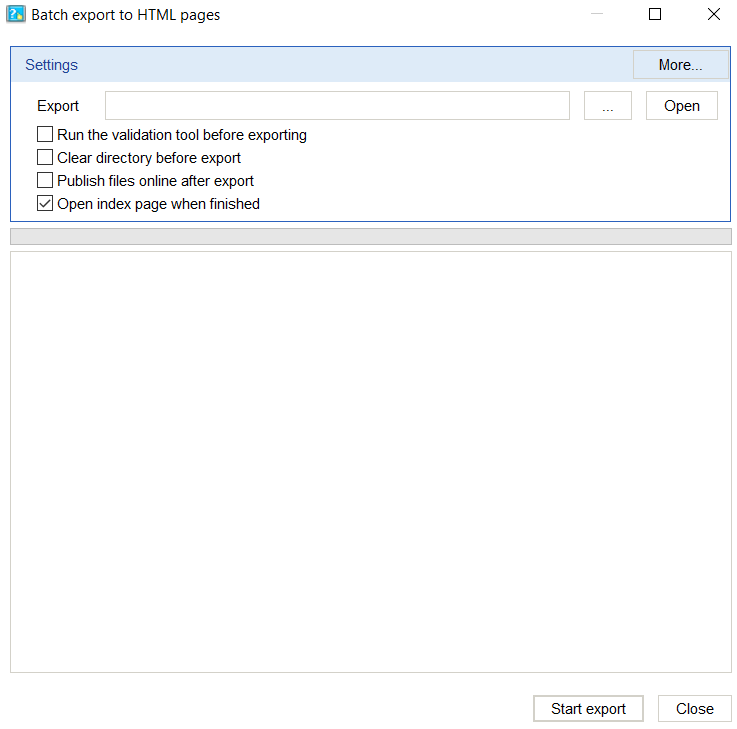 Also check