HTML templates
With Dr.Explain, you can create a CHM help file or online manual as a set of HTML pages and then upload it to your website. In both cases, the HTML format will be used.
Every product has its website these days, and many programs need easy-to-use and friendly online documentation. Quality content alone is not enough to make an online guide look good. You need to think about the look of the help, its menu, navigation, and other interactive elements. Dr.Explain provides all the opportunities to customize the visual style of the online manual. Use the collection of pre-installed visual themes and other features to quickly and efficiently create an informative, interactive, and attractive user manual.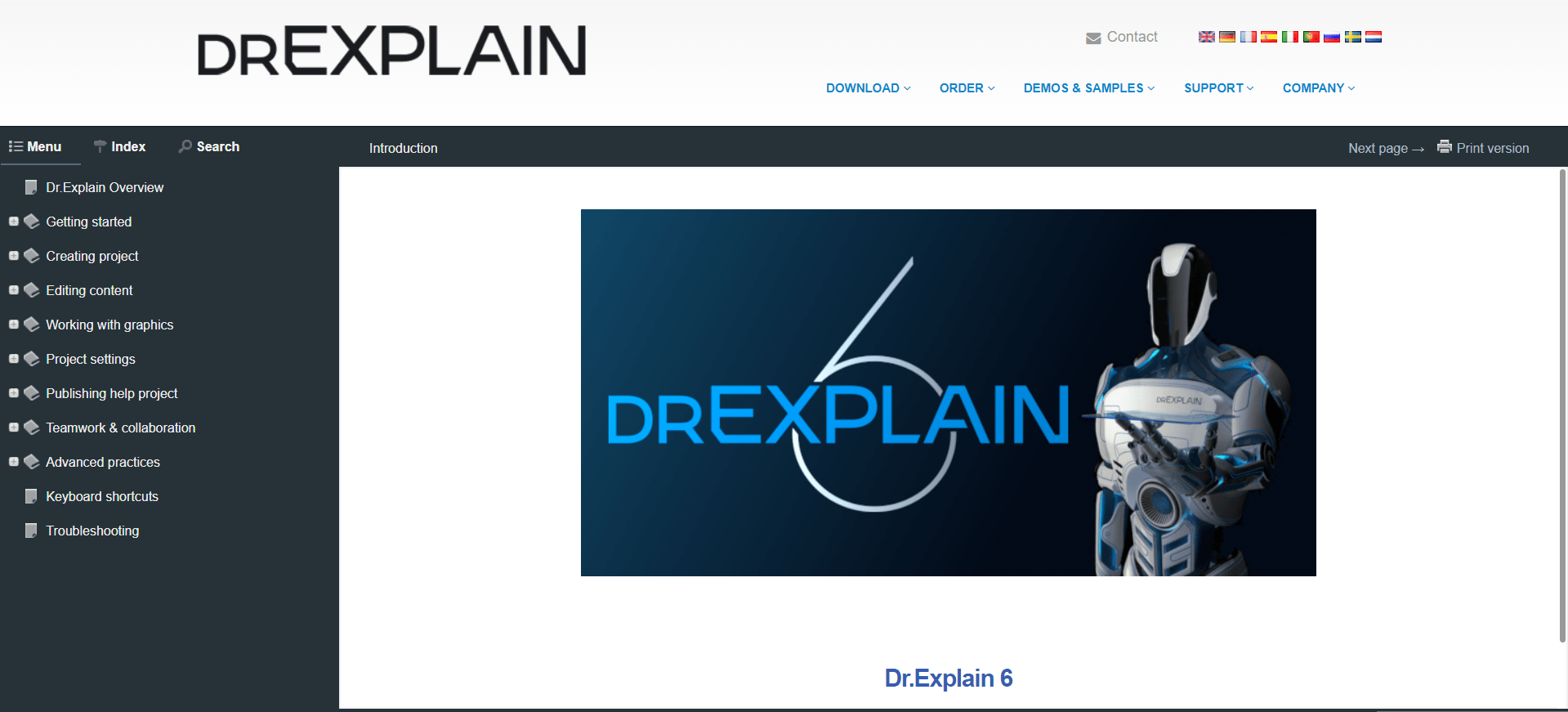 With predefined templates, you don't have to write HTML code for pages or use CSS - just choose a visual theme that will apply to all project pages. You can also easily customize the design and content of the key elements of your pages - header and footer, side margins, interactive elements.
Also, in the "HTML Export" section, you can customize the sitemap file. This file will help search engines crawl and index documentation pages faster and more accurately. That is especially important if the volume of the web resource is hundreds or even thousands of pages.
Your user already faces a difficult task – understanding your program or web service. Inconvenient documentation may complicate the onboarding process even more. Lighten the user's burden – create convenient manuals in Dr.Explain.
See also