[CASE] Dr.Explain cuts down on support calls for Damselfly Solutions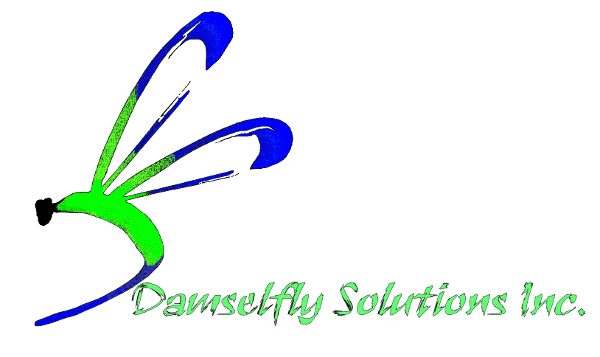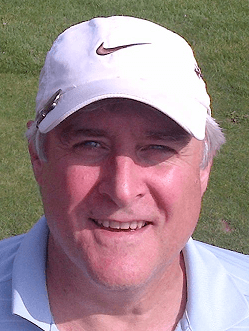 Rick Szasz, a programmer at Damselfly Solutions Inc, tells us how he used Dr.Explain to create context sensitive help file for their VB.NET application.
DE: What is the main focus of your company expertise?
Damselfly Solutions Inc (www.damselflysolutions.com) consists of experienced, innovative, efficient and cost effective team of software development professionals from Canada. Our services and expertise include products and services supporting Food Safety and Quality Assurance (FSQA), manufacturing support systems, such as MES, ERP, and OEE solutions. We also develop websites, web applications and cloud based solutions.

We have developed a traceability application called TraceAll (www.traceall.ca). TraceAll is a "track one step back and track one step forward" system. The application can be set up to track just about any manufacturing or business process. It was developed using Visual Studio VB.NET.

I am one of three team members who developed the TraceAll application.
DE: How the user help was implemented in your application?
Previously we were using embedded tooltips to document the application features. However, that was not a satisfactory solution as there were many parameters that needed to be explained at length.
The TraceAll application can be set up to be very easy or very in-depth. Due to this diversity of usage levels, the user documentation consists of a lot of features that require detailed explanation to keep the data accurate.
So, I was given the task of developing a help file that gets installed along with the application.
DE: Did you compare Dr.Explain to other help authoring tools?
This was the first time that we need to create a help file for any project. I did do some research and compared different CHM help file authoring tools and Dr. Explain seemed to suit my requirements and seemed very easy to use. Based on the reviews of other users, I decided to give it a try and I can say without any hesitation that it was a good decision.
DE: Do you feel any difference after you've created a help documentation for your software?
Yes. It definitely cut down on the support calls on some of the How-To-Do things. We can also keep the users abreast of the changes that we make by easily updating the help file using Dr. Explain so we are very satisfied with the product.
Here are a couple of screenshots of the TraceAll help file pages.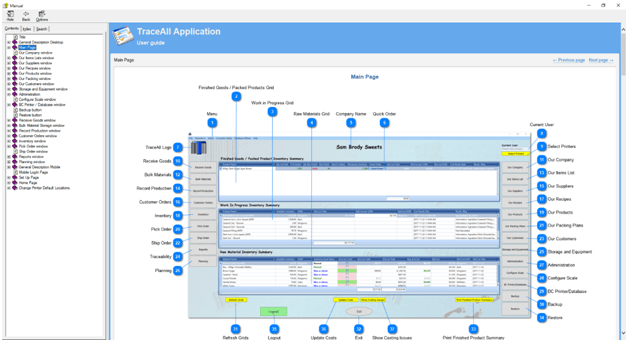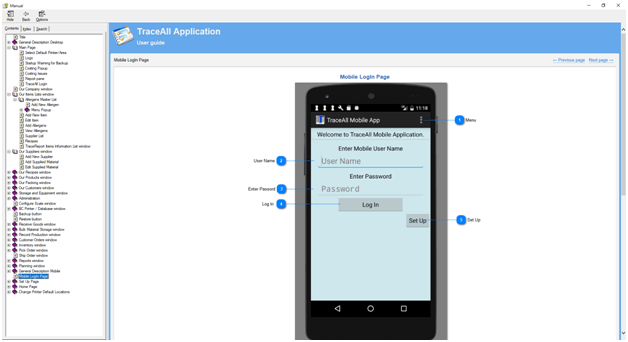 # # #
For more information about the company, please visit the Damselfly Solutions Inc website www.damselflysolutions.com. To know more about TraceAll application, please visit www.traceall.ca
See also