[CASE] Dr.Explain helped SSI gain more traffic from search engines and reduce the number of support calls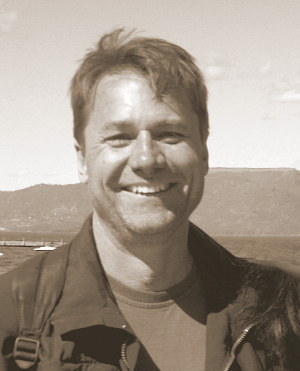 Gary Arnold, the founder and CEO of Structured Solutions Inc., tells us how Dr.Explain has replaced a bunch of tools and why publishing help manuals online is important for the software business.
DE: What kind of software do you develop?
Since 1994, Structured Solutions Inc. (SSI, ssitools.com) has provided project management solutions to some of the industries' biggest names. Our senior members are all hands-on professionals with at least 15 years of direct project management, Microsoft Project, and earned value management experience. We support industry needs related to proposal development, project startup, program execution, and closeout. Our team members are hands-on leaders and contributors to our client's Project Management Office (PMO).
Structured Solutions also develops add-in tools for Microsoft Project, Microsoft PowerPoint, and Microsoft Excel. These tools perform analytics of project data, provide performance metrics, and automate routine tasks. All of that enables the PMO analyst to spend more time on measures that keep a project on track vs. performing data entry and chart making tasks.
DE: Are you involved in customer and staff training?
I'm the founder of Structured Solutions Inc. and its chief executive. My client facing role is to determine how SSI can meet their needs and make sure they all feel like they are our most favored customer. My company management role is to determine the development path for SSI's software tools and to recruit, train, and deploy best-in-class team members and associates.
DE: Is user documentation important?
It is part of our user support package for software applications. When we publish help documentation online, it gives us the ability to keep it up to date. Additionally, our published help documentation seems to give us better organic search engine placement since it contains keywords for search and because our users link to its content in their own publications.
DE: Why did the old way you created help manuals not suit you anymore?
Before using Dr.Explain, we packaged and published user guides as PDF documents or MS Word documents, and used Windows help compilers to create CHM help files. So it was a bunch of tools, and we had to maintain duplicate content.
It was a torture. So we decided to use a single application with a single source project for all formats instead of a bunch of tools. Also, we wanted to create an online manual from the same source.
DE: Did you decide Dr.Explain is the best choice for you?
We compared Dr.Explain to other help compilers and found it to be easier to use, and we liked how it makes it easy to publish its content. We also felt it provided good navigation for the end users, making it easy for them to find specific help content.
Here is one of our products' online manuals: http://www.ssitools.com/helpandsuport/ssianalysishelp/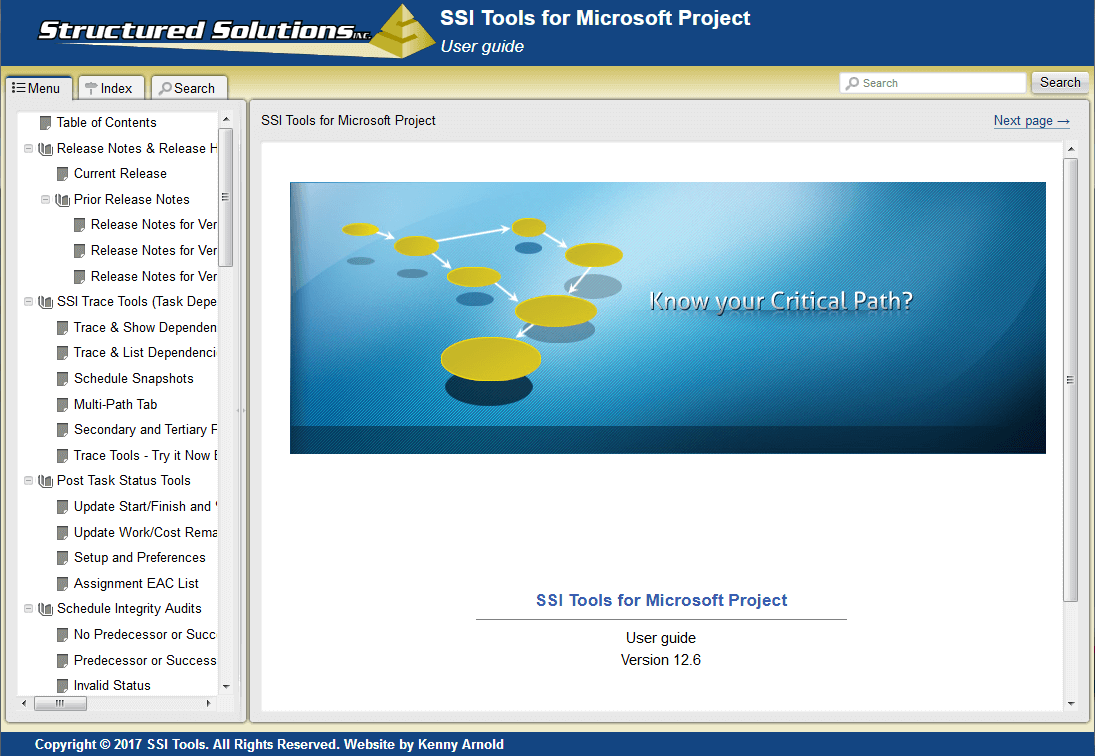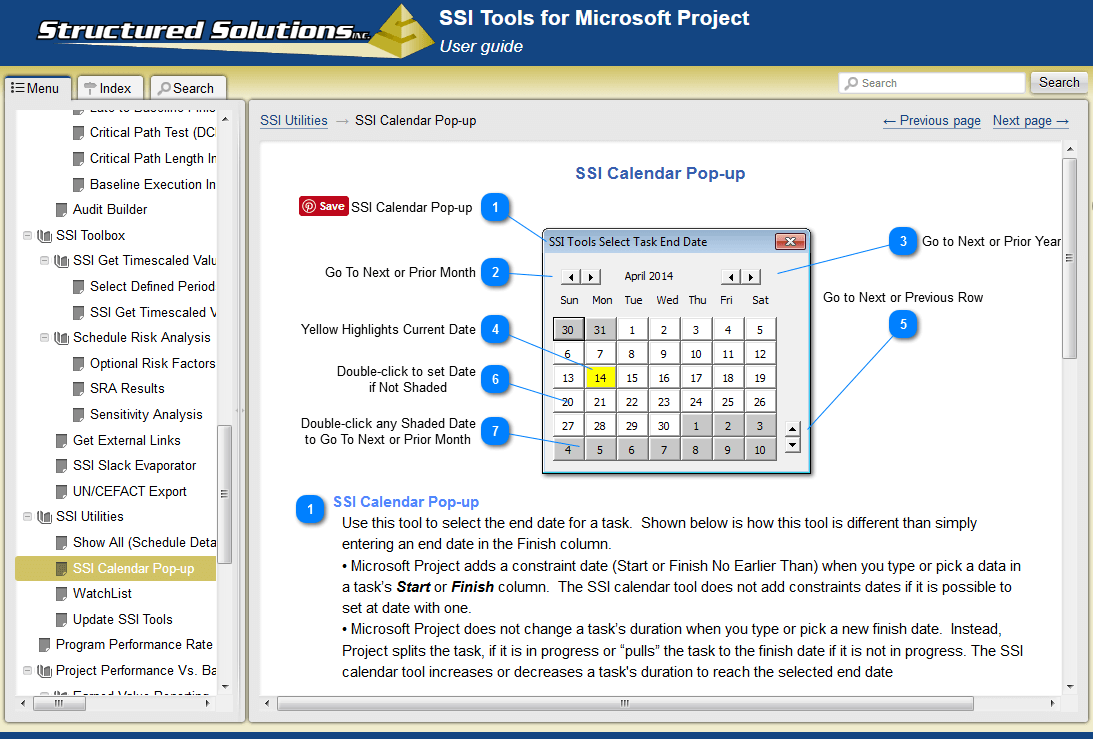 DE: How did it help your business?
The most significant results we got from publishing our help manuals online.
The results include:
1. A better placement of our website pages in organic search due to new relevant content.
2. Fewer support calls related to product features and usage.
3. Better look, feel, and user experience of end user documentation.
4. Improved ability to communicate product changes and release notes to end users.
# # #
To read more about project management solutions developed by Structured Solutions Inc., please visit the company's website at ssitools.com
See also