[CASE] Dr.Explain helps Evolusys to use their online help as the USP of their sales negotiations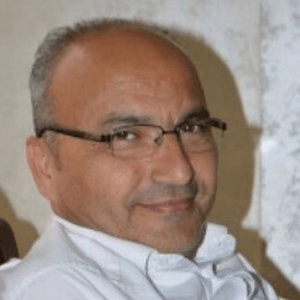 Ali Ataya, General Manager and CRYSTALTRACK Product Owner at Evolusys tells DE why they switched to Dr.Explain to create user documentation in different formats from a single source.
DE: What is your company's focus?
Evolusys (www.evolusys.com) helps organizations to minimize risks and maximize value through performance improvement of business processes, information systems, security, project management and quality control.
Evolusys is the developer of Performance Improvement Tool – CRYSTALTRACK.

This software tool provides decision-makers with the information they need about their projects at different levels. The information is represented as a set of specific KPIs (Key Performance Indicators) such as productivity, profitability, fulfilment of commitments. CRYSTALTRACK can also provide mid-level managers with the consolidated information about different requests, projects, and portfolio of projects under their responsibility.
DE: What role in your business does the user documentation play?
CRYSTALTRACK is designed with an embedded online help for all functionalities. As the product supports our consulting activities in Business Performance Improvement, clients should be in position to start using our product in the minimal possible time. The online documentation is one of the best ways to accelerate the onboarding process and to ease the use of the tool.
DE: Why did you start using Dr.Explain instead of MS Word and other tools?
Prior to using Dr. Explain, we were maintaining two versions of documentation for MS Word and HTML formats of our user guide. This was quite inconvenient as any changes or updates had to be carried out at two different places and led to errors and confusion on several occasions.
Dr. Explain came as a boon and made the entire process of creating and maintaining the user documentation simple and streamlined. We can now focus on producing content while the software takes care of other things like conversion to different formats and single point update processing. We can export the same document to various media and print-ready formats as required.
Other helpful features include annotated screens, ability to customize page layout, headers, footers and styles. All these features go to increase the speed of document creation while keeping the entire process easy and intuitive.
DE: What results did you achieve and how does it help your business?
It became very easy and convenient to keep the online manual consistent with the product releases. It has also made our user documentation as one of the main strengths and USP of our product during the sales negotiations.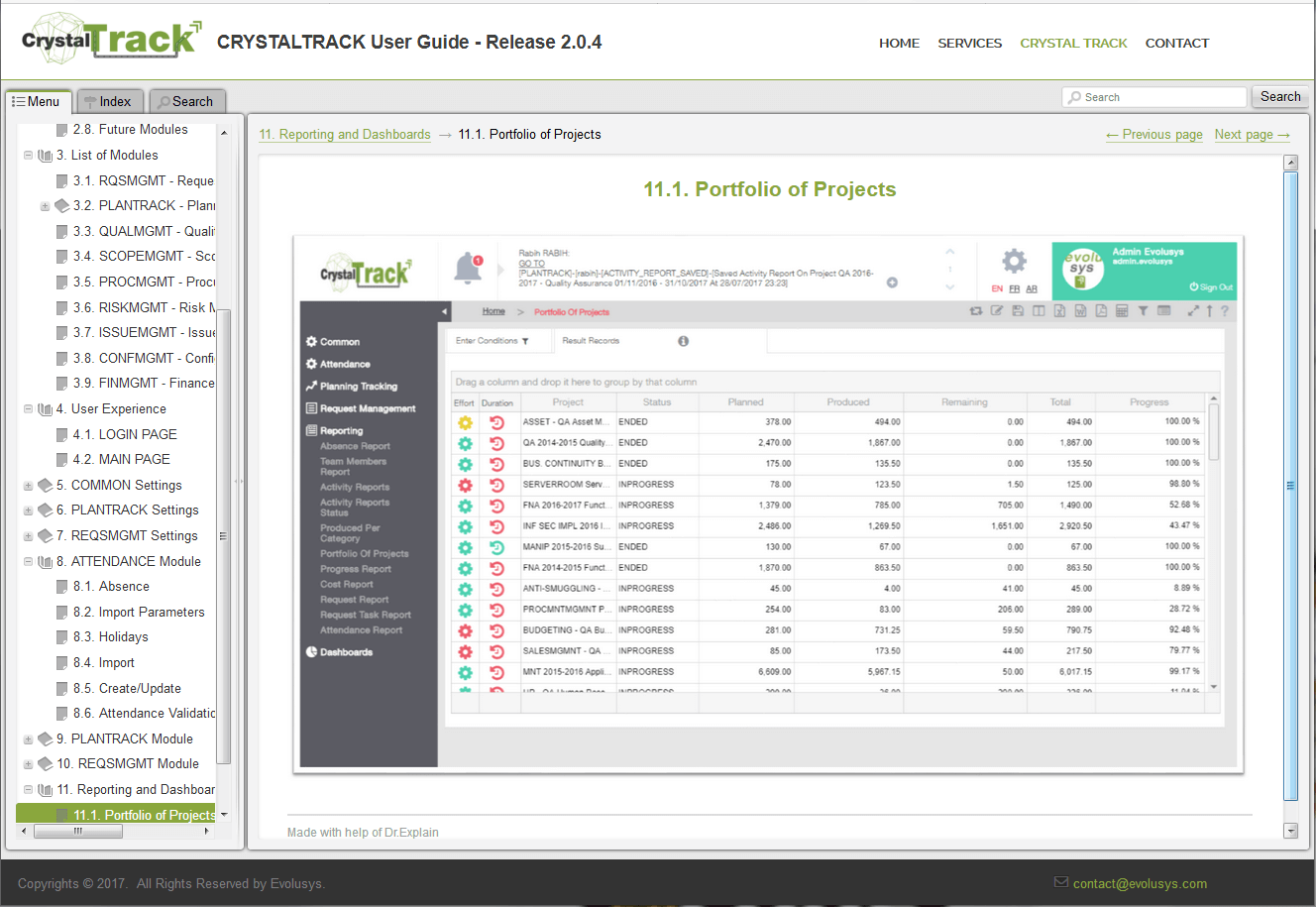 You can check out the CRYSTALTRACK online help at: http://evolusys.com/crystaltrack/html/
# # #
To learn more about the Business Performance Improvement products and services by Evolusys please visit www.evolusys.com
See also