Creating a shared project
There are several ways to create a new blank shared project:
In the Dr.Explain application use command

Create a shared project on server

either in

startup screen

or in

File

menu.

 
Also, you can create a shared project from an exiting Dr.Explain local project. Open your local file in Dr.Explain and press 

button in the main toolbar or use
Upload
command in
Collaboration
menu.
The following dialog window will appear: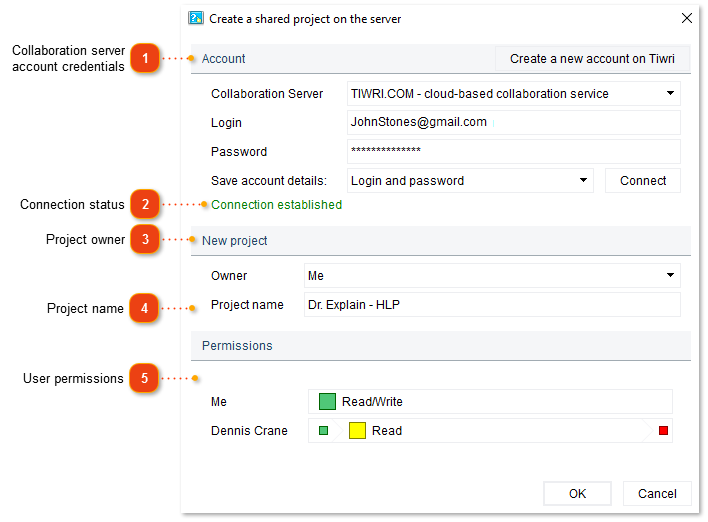 The connection status line displays informational messages about your connection status or errors.
Use this drop-down list to assign the project owner role either to yourself or to someone who made you a manager in his/her Tiwri accou
nt
. Read more about
managing user rights
.