Each time you launch an instance of Dr.Explain, the application by default shows the startup screen that allows you to create a new project, import an existing document or to open a recent project: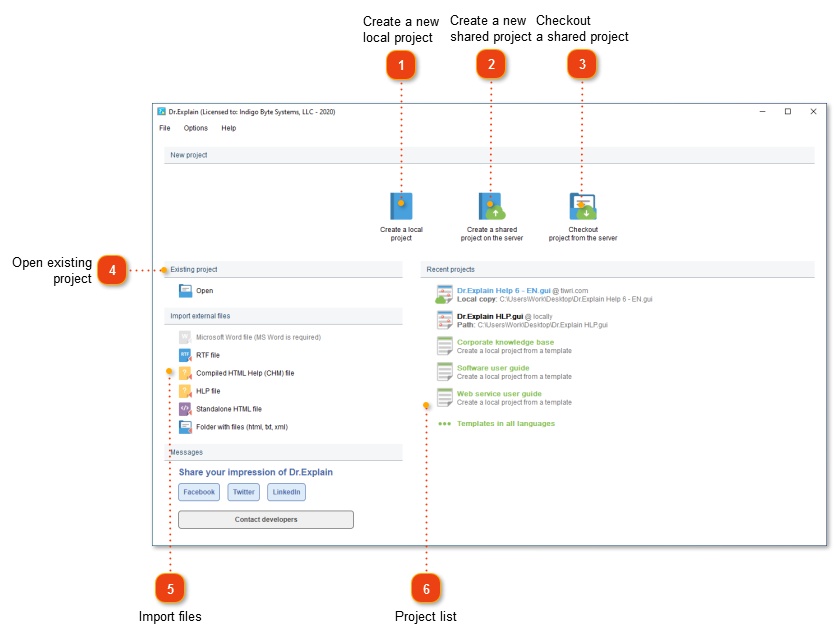 Select this option button to start working on a new local project.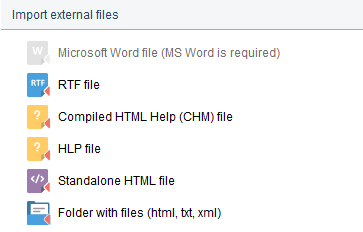 Once you select a source format in the list you will be prompted to select a source file or folder for import. This section works similar to
Import dialog
.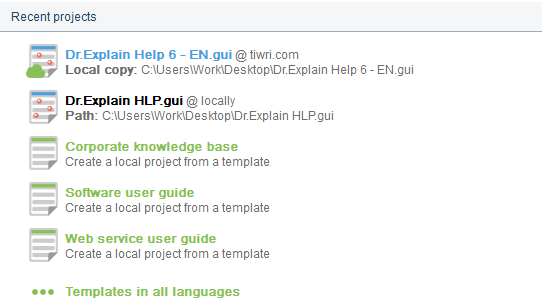 This section contains the list of recent projects. Shared projects are marked with blue color.
Click the project you wish to open.

If the program suddenly stops working (software crash, power off, PC shutdown, or else) during project editing, an auto-saved copy will be available in the recent projects list. You can open it to recover the project.