Inserting special objects
In this section, you will learn how to insert special objects into your topics and namely:
variable;

special variable;

horizontal line;

HTML snippet;

anchors;

page break and page title;

control title (for annotated screenshots);

table of contents.

 
To insert a special object
, click the down arrow on this button

. The following pop-up menu will be displayed: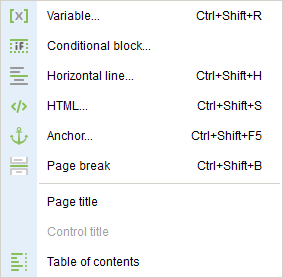 Just select the object you want to insert.