To view and edit information about a user, please click the corresponding row in
the user list
.
The user profile screen displays the following data:
basic information about the user,

the list of documents owned by the user,

the list of all documents owned by or shared with the user with certain permissions.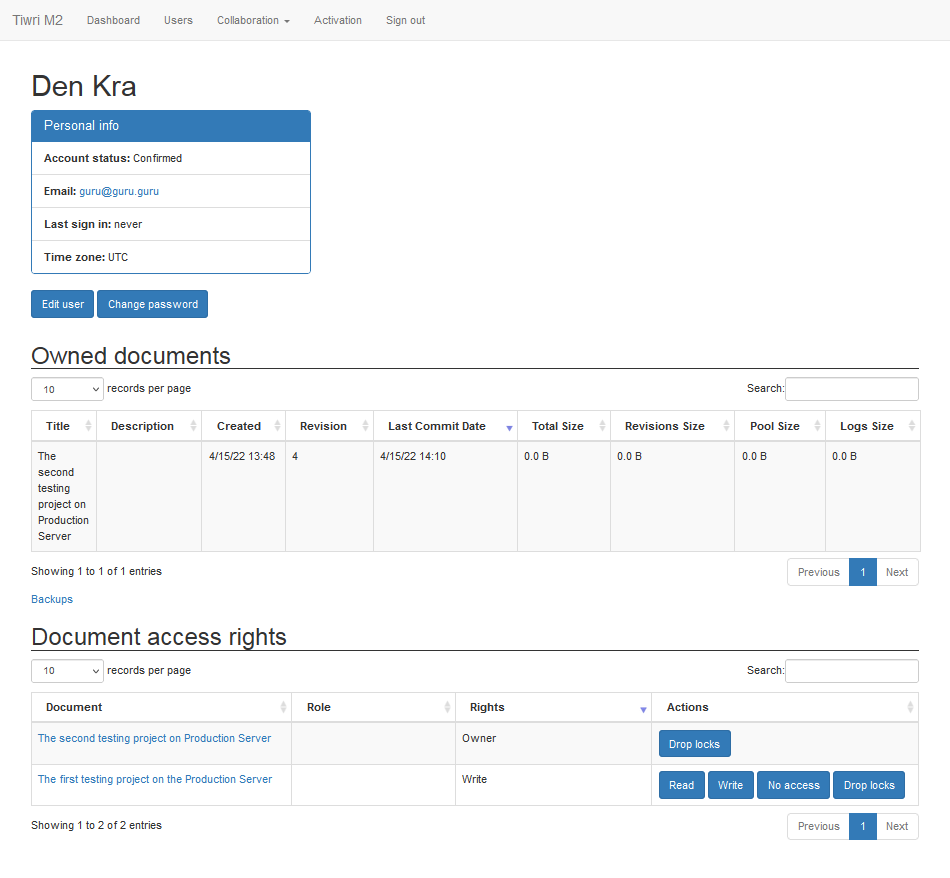 Editing user profile data
Please, use

buttons to change the user name, login (email), or password accordingly.
Once you've updated the user login or password, please send new authorization credentials to him or her privately.
Documents owned by user

The Backups link opens the screen with backup copies of the projects.
Documents shared with user

For every document you can
drop and release all locks
made by the user. Use

button to release all user locks for a certain document.
This function might be useful in case the user had started working on certain document topics and then left the project due to retirement or vacations but forgot to commit his or her updates to the server, and thus hadn't released the locks.
To change the level of user permissions for a certain document, please use the following buttons: